A Vacation
Paradise
for all
LAPIDUS COTTAGES
Quickway, Exit 104 to Route 17B
White Lake, NY
Telephone: White Lake 189



"A time of innocence, a time of confidences;
Long ago, it must be, I have a photograph;
Preserve your memory, that's all that's left you.
Paul Simon
Inspired by the web site of Sheppys / East Of Vegas,
the Lapidus family is proud to begin construction of
The Lapidus Cottages Web Site.


On the auspicious day of April 18, 2000, the project of creating a place
for folks to reconnect, share stories, pictures, or just say hello, began.
All are welcome, as this site is not limited to those that stayed at Lapidus, but
for all that helped create, or recall a time forever cherished by so many.


Stop by the The Catskills Institute, a non-profit organization dedicated
to preserving the rich history of the Catskill Mountains and
providing information on ongoing events and activities.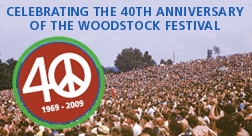 The concert, scheduled for August 15, 2009, will include performances by Jefferson Starship, Big Brother and the Holding Co., Canned Heat, Helm Band
(who first performed with The Band), The Levon, Mountain, and Country Joe McDonald.
The concert will be held at the Bethel Woods Center for the Arts in Bethel, which was built on the site of the original Woodstock.
Click here

to enter the New Lapidus Cottages MESSAGE BOARD
Established August 5, 2005.

Click here

to enter the First Lapidus Cottages MESSAGE BOARD
Established April 18, 2000. Note: This message board is "Read-Only"

Click here

to enter the home page of the PHOTO GALLERY

In Loving Memory of Leon, Mary and Henry Lapidus
Please feel free to drop us a line: Gary Lapidus, Janet Lapidus & Linda Lapidus
Number Of Visitors To Arrive Here: